Supporting Your
Hybrid Workforce
Transform remote work into a truly hybrid model with devices, infrastructure & security from SHI.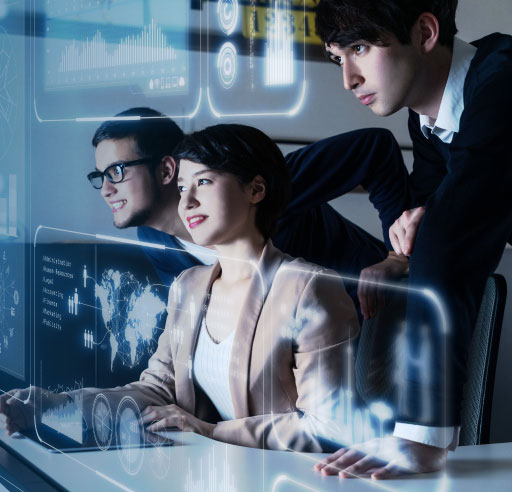 Embrace the Future of Digital Transformation
With SHI's new digital transformation and cloud service offerings, you can modernize your IT with automated cloud migration, high-speed big data analytics and database performance monitoring and management. Take advantage of next-gen infrastructure, hybrid cloud and app modernization.
New to SHI?
SHI helps organizations around the world achieve their business and technology goals through the delivery of integrated solutions, services and IT equipment. Our team is 5,000-strong and full of ridiculously helpful experts from every area of IT operations, from volume licensing to security, data center to mobility and collaboration.
Upcoming Events and Webinars
News and Advice from SHI's Community of Experts
Hear what our experts have to say about data centers, security and collaboration.
Shop Popular Product Categories
Video Transcript: About SHI
We're SHI, and we might be the biggest name in innovative IT solutions you've never heard of.
But if you're one of the tens of thousands of the customers we already support, you know how ridiculously helpful our teams can be. Every day, we go above and beyond, helping organizations like yours to innovate, secure and streamline your IT, building next-generation data center and cloud strategies, delivering effective digital workplace solutions and securing data and IT assets.
Working with SHI is like having an extra 5,000 experts on your team focused exclusively on your success from data center solutions architects and integrations specialists, to volume licensing experts, IT asset management professionals and more.
We'll help you select the right technologies for your business, from over 15,000 partners, optimize your IT supply chain with our state-of-the-art configuration and deployment centers, and provide professional managed services that help you establish and maintain effective technology governance programs.
And with locations across the country and around the world, our experts are always where you need them most - close to you and ready to help you innovate, secure and streamline your IT.
So get to know SHI, and find out how ridiculously helpful we can be.