Case Study:
Global Consumer Packaging Leader Saves 30% on Cisco Networking Refresh
SHI implements Software Defined Networking to recognize ease of management
Highlights:
Customer Profile
Global leader in consumer packaging and dispensing systems
Challenge
The customer was due for a core refresh on its Cisco data center switches and network hardware.
Solution
The customer replaced its aging Nexus 5600 series infrastructure with 93180 and 93108 Nexus switches and Cisco's Application Centric Infrastructure (ACI).
Partners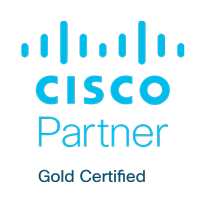 Benefits/Results
Single sign-on location and management all of the devices from one place
Access to the server team, allowing them to make changes and create
The option to utilize copper vs. fiber optic connections
Challenge:
A global leader in consumer packaging and dispensing systems started experiencing network delays in their primary data center, negatively affecting the manufacturing process. An inspection of existing equipment showed it was time for a core refresh of their data center switches and networking hardware.
With over 13,000 employees spread across 40 locations worldwide, the customer needed a robust solution that was easy to manage and financially feasible. Faced with an overpriced offer from another vendor, the company asked SHI for alternatives.
Solution:
During an initial "white board" session, SHI solution architects familiarized themselves with the offer on the table and predicted how it would perform in the customer's desired environment. Then SHI's architects recommended several alternate Cisco solutions designed to push the limits of network performance under the given budget.
After evaluating available options from both a technical and program standpoint, the packaging leader decided to replace its existing Nexus 5600 series infrastructure with four 93180 Nexus switches and two 93108 Nexus switches. In addition, the customer purchased Cisco's Application Centric Infrastructure (ACI) – a Software Defined Network – which controls all devices from a single pane of glass. To support the ACI portion, the customer purchased two Nexus 9K ACI Spines and ACI Mentored Implementation Services.
The new solution enables the customer's IT team to manage and monitor all of the devices from a single location. With increased access, the server team can create and change configurations without engaging the networking team – thus reducing the amount of touchpoints. The new equipment also offered scalable growth options, and the flexibility to utilize copper cable or fiber-optic connections.
After completion of the five-month project, network performance increased drastically while the customer saved 30% compared to the originally proposed solution.
In 2018, SHI architected a full campus refresh for the customer's international remote sites.