About Cisco and SHI
Cisco helps seize the opportunities of tomorrow by proving that amazing things can happen when you connect the unconnected. An integral part of Cisco's DNA is creating long-lasting customer partnerships, working together to identify our customers' needs and provide solutions that fuel their success. As an award-winning Cisco Partner backed by certified experts trained to support each specialisation, SHI's knowledge and experience can help you optimise your current and future IT investments.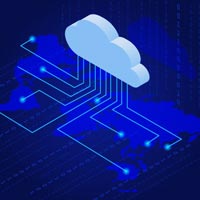 Meraki
Take connectivity to a whole new level with centralised cloud-based management.
From switches and access points to firewalls, VoIP Phones and IP Cameras, Cisco Meraki products have everything your busy IT department needs to deploy and manage these products from a single, easy-to-use cloud-based dashboard…from anywhere in the world and on any device.
SHI's Cisco engineers specialise in the Meraki product line and will show you how a cloud-managed network can provide scalability, manageability and efficiency gains for your current and future business needs.
Understand modern IT trends and explore how the Cisco Meraki portfolio of IT solutions work together to deliver a comprehensive, reliable, end-to-end IT solution for modern organisations.
Want to learn more? Click here to sign up for the webinar today.
Cisco Meraki: Unified Management from a Centralised Platform Simplified Deployment & Management
Single cloud-based interface for all products, easy-to-use troubleshooting tools, and quick scheduled deployment of software updates. Abundant Advanced Features
Features include Cisco Intelligent Wide Area Network redundant path selection, user-level traffic analysation, BYOD, CMX Analytics and high-density Wi-Fi. Securing Your Network
You can restrict access to both physical and virtual devices, limit access to required devices, create a baseline of normal activity, set up discrepancies alerts and more.
SHI Cisco Initiatives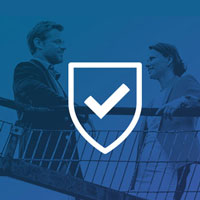 Security
Protect outside the box.
Users connect from many locations. They no longer need the VPN to get work done – they go directly to the cloud. This can leave a serious gap in an organisation's' security layer and businesses will need to protect the users wherever they access the internet, not just in the office.
Identify threats within your Office 365 Email
The Cisco Threat Analyser for Office 365 is an assessment tool that quickly identifies security gaps within Office 365 email inboxes. It can find security vulnerabilities, and expose whether the threats are malware, malicious URLs, spam or graymail. The tool can also identify detailed information about potential malware, whether it has the potential to be a phishing attack, is a virus or spam that could be malicious.
The Cisco Threat Analyser for Office 365 operates in scan mode only, it does not read emails, and simply identifies further areas that should be investigated and highlights how many infected inboxes have been found and the potential threats.
Gain visibility into threats that may have gone undetected in your Office 365 inboxes

Identify security vulnerabilities present in Office 365 mailboxes

Determine whether malicious URLs, malware and spam are present in your Office 365 email
Find Your Security Blindspots
with
Threat Analyser for O365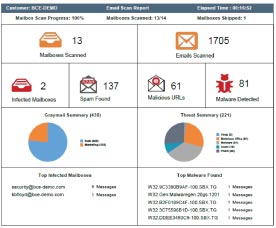 By detecting threats not caught by the Microsoft security engines, this solution offers continous and superior threat intelligence.
Bolster your defences with Cisco Umbrella
Cisco Umbrella provides a solution that prevents emerging threats, and that proactively blocks requests to malicious destinations before a connection to the internet is even established.
Because Umbrella is a cloud security platform, it is the easiest way for businesses, of all sizes, to protect their users.
With Umbrella, you can stop phishing and malware infections earlier, identify already infected devices faster, and prevent data exfiltration. Umbrella provides an effective security platform that is open, automated, and simple to use.
Try Cisco Umbrella for Free! Sign up for a 14 Day Trial with Cisco.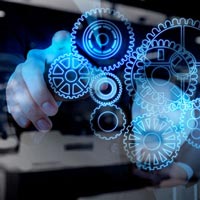 Collaboration
No missed deadlines. No more excuses. Stay informed. Stay connected from start to finish.
Collaboration is more than a technical architecture, solution or product – it is the experience that integrates people, processes and technology. With Cisco Collaboration, your employees, customers and suppliers can work together through mobility, video and cloud anytime, anywhere, and on any device to resolve issues and make better decisions, including:
Increasing productivity and lowering total cost of ownership
Accelerating time-to-market and increasing revenue growth
Improving customer satisfaction and generating new ideas
Quickly responding to the changing needs of your business
Breaking down barriers among organisations that use different content formats, tools and devices
Our Cisco-dedicated engineers have the knowledge and experience to:
Provide training and demonstrations
Design and build custom technical solutions for your business needs or problems
Cisco Webex: Next Generation Meetings Unified Communications
Unify your voice, video, data and mobile applications for collaboration with Cisco Unified Solutions. Conferencing
In the cloud or on-premises, collaborate anywhere, more securely, with high quality, integrated voice, video and content sharing. Collaboration Endpoints
Stay connected with endpoints, from IP phones and video conferencing to web, mobile and desktop clients.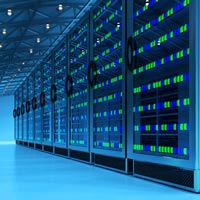 Data Centre
A flexible data centre tailored to your needs.
The data centre has changed dramatically over the past decade. Today's applications live in the cloud, on-premises or in a mixture of both. So which is right for you? SHI is here to help!
Our experienced team of Cisco data centre engineers can create a holistic solution to fit your business needs by helping you respond more quickly to business demands, reduce capital expenditures and operating expenses, and simplify IT operations.
Cisco Hyperflex: Compute, Store and Network from One Platform Environment
Whether you need a dedicated server, to consolidate applications on a single host,or a virtual or physical data centre - or both, we can help. Deployment & Management
Access a single interface to manage data centre devices, featuring easy-to-use troubleshooting tools and quick application deployment workload mobility. Advanced Features
We help you navigate advanced features including: software-defined networking, orchestration, server profiles, location identity service protocol and more. Security
Get the East/West and North/South firewalling, micro segmentation and context-based policy enforcement you need.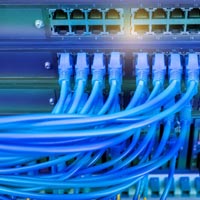 Enterprise Networking
High-tech networking made easy.
Today's enterprise networks are a convergence of voice, video and data communicated through public and private networks. SHI's experienced team of Cisco Networking engineers can help you navigate complexities and explore features available in modern Enterprise Networks while reducing expenses and simplifying IT operations.
Software-Defined Networking
Software-Defined networking with Cisco's Viptela Solutions allow companies to automate, optimize and control the networking over the public and private networks seamlessly while offering quality of service, security and intelligent path control.
Benefits of SD-WAN include:
Transport independence; Utilise MPLS, broadband (cable, DSL, satellite), 4G or combinations thereof which can increase utilisation and provide cost savings on a monthly recurring basis.
Secure connectivity, regardless of connection type at branch sites using a Dynamic Multipoint Virtual Private Network and FirePower technologies.
Intelligent and dynamic path selection. Customised SLA for different types of traffic based on factors like; jitter, latency or even cost.
Cisco StackWise Virtual
The new Cisco StackWise Virtual extends the switch stacking function over the network ports and cables. It enables unified system virtualisation by expanding highly proven and industry-leading Cisco StackWise technology for mission-critical enterprise networks. This solution offers new design potential to virtualise networking devices much beyond a single rack unit space.
Benefits of StackWise Virtual include:
Simple: Allows two physical switches to be treated as a single logical entity from a topology and operations perspective.
Reliable: Unified control plane with Stateful Switchover (SSO) technology.
Scalable: Fully distributed forwarding architecture increases the overall network bandwidth.
Manageable Full integration with Cisco APIC-EM and Cisco Prime Infrastructure management applications
Security in the Enterprise
Cisco Stealthwatch (Using Netflow)
Real-time threat detection
Incident response and forensics
Network segmentation
Network performance and capacity planning
Regulatory compliance
Identity Services Engine
Simplify access across wired, wireless, and VPN connections
Dynamically-controlled access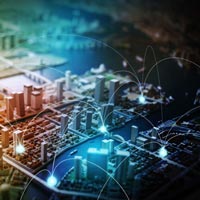 Internet of Things
Transform your regular devices into powerful, connected tools.
Gartner predicted that by 2020, there will be over 21 billion connected devices, and some believe that estimate is low. Whether you are in manufacturing, energy, pharmaceutical or transportation, the value of connecting devices and analysing data trends will give you a competitive advantage.
SHI's expert engineers can quickly transform your operational network to an IP-based industrial network and work with you to align security, compliance and threat management with your business goals. Save Money
You can keep track of valuable resources, prevent unplanned outages, ensure safety compliance with regulated conditions, monitor utility usage, and troubleshoot remotely instead of on site. Make Money
Connected devices feature improved processes that reduce inefficiency, predict trends and allow for you to create data-driven experiences that lead to targeted purchases. Secure Your Network
You can restrict access to both physical and virtual devices, limit access to required devices, create a baseline of normal activity, set up discrepancies alerts and more.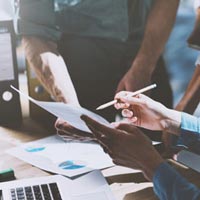 SMARTnet Management
Simplify and streamline renewal management.
Our dedicated team of Cisco SMARTnet renewal experts can help you streamline the renewal process, understand your options and recognise immediate and long-term cost savings. SHI's SMARTnet practice complements our Volume Program Management expertise, which gives you visibility into your upcoming renewals for the next three years.
All-in-One
Your SMARTnet management is crucial to the health of your network and IT infrastructure. Our team of Cisco certified SMARTnet experts can walk you through a comprehensive install base review and help:
Consolidate Multiple SMARTnet Contracts
Eliminate Varied End Dates
Align Service Levels
Organise Vendor Management Purchases
Remove Unnecessary Coverage
Simplify Budgeting
SMARTnet Management through SHI
Proactively Renew/Refresh
Consolidate Contracts
Co-term Agreements
Identify End-of-Service Equipment
Recognize Multi-Year Savings
Understand Financing Options
Reduce Downtime
Simplify Support Costs
Ready to Learn More?
Contact us to discuss Cisco solutions for your organisation.